Men's Fall Fashion is dipped in warm hues like burnt orange and yellow springing from the true essence of this season. The apparels are fashioned to suit your mood and style statement, yet adding a queer style quotient to it. Fall is the time to opt for heavier fabrics like flannels, jackets, plaid suits, and pieces of denim to revamp your wardrobe for the season. You can choose from a warm palette of colors to brighten up the day as you gear up for work or evening date; there is no dearth of possibilities to redefine your style statement, yet without merging in with your surroundings. One needs to have prior knowledge on how to best pair the different varieties to coalesce into a unified whole. Brandable brings you a fresh array of outfits to embrace this Fall season!
Fabrics to complete men's fall looks
Fashionistas are all in for interestingly patterned fabrics suitable for office, pubs, and informal occasions. Since we pave way for darker clothing in any way, here is a comprehensive guide to know the dos and don'ts about exquisite fall fashion.
Wool
This could be your savior for the seasons without making your wardrobe look all grey and dull. You can get your hands on varieties of wool- lambswool, flannel, mohair, tweed, and cashmere to turn heads. Each has alluring texture and a warm feel about it especially when dipped in the quintessential pop colors. Clothes made from wool would act as a protective shield against the harsher weather conditions without of course making you look stuffy and other-worldly. When you are refurbishing your shelves in Fall, you can in no way avoid bringing in this range of sophisticated clothing made from wool. Year-round wools in solid colors can be flawlessly used for minimalist styling. You can pick up some in subtle patterns as well since the fabric comes surprisingly handy throughout the year!
Merino
If you are yet to delve into this lightweight wool, plunge into it this year. For men's fall outfits, merino is simply a blessing thanks to its lightweight texture that allows your skin to breathe. It does not need frequent washing even after a long day's use since it is odor resistant and manages the bacteria that provoke the stink.
Cotton
Cotton is absolutely eco-friendly and non-toxic and allows for a higher degree of comfort during the season. The 0s favorite Corduroy is back in fashion and how! The cotton refashioned into thick ribs, provides good padding, and shelters your skin against any allergic reaction. Tailor-cut corduroy Men's Fall Jackets are simply timeless and look enchanting on any age. Look for a thinner wale to wear a more modern look, for nailing the old school style boldly opt for the wider ones. You can never go wrong with Corduroy!
Melange available in a range of t-shirt collections are good for men's fashion are quite favored for its color-retention quality and moisture control quality. The other variable Gabardine has a separate fan base for its unique drape giving the body a well-sculpted look. Trousers made with Gabardine would keep you warm and stylish during the season. You can stack them on your shelves, mostly available in grey and tan colors and can be paired with a bright colored jacket. Actually, people like hoarding their wardrobe with these grey trousers since so many options are readily available to be worn as their counterpart! Moleskin is exceptionally beautiful for tailored clothes, the fabric is amazing for casual wear! If you are looking for a slightly different texture, you have stumbled upon the right fabric.
Leather
Variants are a must-have for Men's Fall Fashion and there is no denying it! If you can squeeze into the leather on a leather-look you can actually reign over the fashion community this season. If you are a bit cynical regarding this, start with jackets to add the right pinch of attitude and funk into it. Leather is absolutely trendy that bestows a natural sense of edginess and aesthetics on the wearer. Durable and available in a range of shades, the fabric will save your skin from the unbearably harsh winds noticeable during the months. If you are yet to familiarize yourself with the idea of honing the look, indulge a bit into the different patterns and cuts that are available in the market. You can wear a rugged, smooth, or a suave look depending on the kind of jacket that you are wearing. If you are going for a casual look, pair the jacket with a contrasting t-shirt or a hoodie and jeans.
Denim
The basis for almost any wardrobe, it really has not gone through any major revolution yet can still turn the heads around. Pair the darker denim with subdued and warm counterparts to bring out the elegance of the fabric. Denim could completely flatter your look be it distressed denim or wax reverse denim. If you are wearing a denim jacket, tuck in your light-colored tee to emanate a casual look. Switching to double denim is also a trend especially with the range of eye-catching designs available on fingertips. Fall is the occasion to flaunt your vintage collection, especially the dark shades. Since patchy fabrics are a match for Fall, why not apply it on denim as well?
Quick tips:-
Prepare a sophisticated ensemble of blue-colored denim with black or beige but make sure you are not wrapped top to bottom in one single shade. It is a huge turn off! Check how well the straight-legged sits on your hips to chin-up men's fall outfits look. Don't obsess over perfect fitting, instead of permitting your shirt to form a visible layer between the two shades. You have the liberty to play with the sizes, and therefore it would be unwise not to go for it. Buy fitted jacket for relaxed jeans or vice versa!
Colors
Go bonkers with bright colors, as daring and playful as it can get! Buy mauve, camel, emerald, red, orange, and green colors to readily lift your spirit. If you can layer the colors perfectly without going a wee bit overboard, you could actually become an instant inspiration. You have the blend the shades wisely as you embark on your shopping spree. Warm shades as one can integrate with fire, earth and day are the most coveted colors of the season. The aim is to create an impact on the entire attire simply by instilling an array of colors to eliminate the shoddy air that Fall instills within us. As the drays turn paler and shorter, rejuvenate them with stunning hued jackets, sweatshirts, and boots. Fashionistas have always opined in favor of buying fabrics all bathed in fun and energy! Grasping the fundamentals of color coordination could guide you towards developing an awe-inspiring collection really!
How to be liberal with Fall colors?
Honestly, it is the best time of the year to go innovative with color and put on display an evocative melange. Pair brown with blue or camel, olive with beige, or Ember with a darker shade. Tone down the color, and primarily have a specific look in mind. Burgundy can be paired with whites and beige or maybe yellow if it is a party and there is no woe is going reckless. Bright colors like Emerald find their expression of muted colors like off-whites, yellows, and orange should be best pulled off with a tan-colored trouser. Fall is all about fashion, color, vintage, and accessorizing with a tinge of playfulness in it. Whatever combination you choose, make sure it belongs to each other and ends up being a visual retreat for the onlookers. The combo might seem a bit tricky initially, but once you learn it, you can do wonders to your energy level. When you are buying the apparels, do not feel too conservative in trying these out. Every mood like men's fall business fashion, sophisticated, funky, artistic, and warm can be articulated and accentuated by the special collection of Fall colors.
Have you considered about decking the wardrobe for fall yet?
If you are done with the monotonous wardrobe schedule round the year, prepare yourself to step into this Fall extravaganza. Henleys is good to commence with! For many, Henleys might look boring but nonetheless, it is still an option to fall back on while you are considering to layer your outfit. For instance, the curved ones add a bit of a thrill to a well-toned look, while on the other hand, slub Henley gives you the seductive laid-back appeal. There is no qualm in admitting that Henleys are absolutely versatile in men's fall looks especially if you are confused about arranging pieces for your weekend! put it under the jacket or cardigan and tucked inside your denim. You can complete the look with boots or maybe canvas sneakers. You can go totally moody with the V-necks, crewnecks, or short sleeves available for Henleys. These are actually a pop alternative to that overused regular tee of yours! As a cherry on top, the options are available in heavyweight fabric just the one you should have for the season.
Men's Fall Sweatshirts
Before you explore surreal ways of wrapping yourself for Fall, take a fresh perspective on the pertinence of sweatshirt- quintessential for 2019-2020's Fall. Available in a range of quirky as well as plain designs, they are here to create a whole different aura for you. Choose from solid colors and add substance to your fashion sense. If you are a fan of the wobbly ones, pair them up with ragged denim trousers. The collection of heavier sweatshirts are perfect for the weather, even if you are not a fan of hoodies. The styling imparts a tough look, both comfortable and crisp for the season. Opt for a cool contrast of colors that would equally look good when layered by a denim jacket. The runways have witnessed the recurrence of shades of white and grey that never go out of fashion. Don't mess up the look by overdoing with a thick sweatshirt though.
Men's Fall Flight Jackets
Minimalist and an absolute essential, you will be spoilt for choices while choosing the best one for your closet. Play with cool fabrics that are on display for Fall fashion and look into the detailing of the jacket. Neutral colors- olive, black, and navy are quite safe to begin with and make sure to balance it out denim jeans. If you want a traditional alternative, pair the jacket with slim trouser especially in suede or cashmere variety. Don't go for the puffy ones that look mostly ridiculous and overstuffed for basically anyone. Besides the bottom, feel confident to choose a crew neck tee for the jacket that leads the feeling of a relaxed and nonchalant look about it.
Men's Sweaters for the Autumn
Sweaters quite have a cult following in the fashion world and no wonder why! The liberty to go berserk while choosing colors, and its compatibility with a range of trousers simply brings back sweater every Fall in the wardrobe. There are literally innumerable ways to create your individual statement with sweaters without following any stalwart! You can wear them with suits, leather jacket, denim, or even a bomber jacket!
Pair a simple sweater with light blue denim to nail the timeless look people would kill to master. It is imperative that you keep the color in solids to spice things up a bit. However, if you are confident, dig into the more ribbed varieties of sweaters that could be found in monochromatic color. Pick up the heavier weaves available in slim shapes. For the variations, you can bag plenty of designs- crewnecks, V necks, and roll necks that offer huge flexibility for men's wardrobe-essentials. The varieties look extremely flamboyant and leave you with the choice of pairing them with suits and ties. A good color contrast would help you to showcase the knit of the sweaters. Monochrome colors besides the usual solid colors like beige, camel mustard, and Khaki are quite in demand for the 2019-2020 fashion parade. Shawl colored sweaters are quite fascinating and debonair for men's fall looks, with an old-world charm that people don't mind! For office wear, pull the look with ties and don't forget to keep them unbuttoned.
Flannel Is Great for Fall
Flannel in undeniably trending in men's outfits ideas and deserves its due credits. Nothing quite completes the placid look on men if not flannel shirts. As the cool breeze sets in, indulge into the quirky colors for the season like red, teal, and navy equipped with some uber-cool features like flap pocket, metal buttons, elbow patches, and minimalist collars.
The fabric is basically in cotton or wool and has evolved in design over the years for its effectiveness in imparting a warmth during the chill. Completely edgy in appearance, you do not need an occasion to look cool in it. the Italian cotton flannels are remarkable and casual appealing to the finer sensibilities perhaps on a casual date! Put a sweater underneath it with rolled-up sleeves. For men's fall looks, stiff collars with smaller check patterns are doing the rounds complemented by a navy suit. Add a dash of color to it and maybe try for the suit that is closer to the texture of the flannel. Chinos or denim are considered ideal when you are all set with these flannel shirts. You can also break free from this monochrome by putting on a solid colored bomber jacket on it. for other colors, try to visualize a monologous palette with subtle variances in their tints, and brightness. Fresh designs are available in these enlivening new colors.
The basic trousers to have in men's wardrobe essentials
Chinos
Look for bright colored chinos for men's wardrobe essentials that guarantees a fresh and formal look. According to stylists, chinos retains its relevant thanks to its detailing I seam lengths and waistbands that satiate everybody's unique taste in wearing them. Get them in a range of shapes like straight, relaxed, or slim fit and pair with a classic tan colored jacket.
Grey can be paired with a great infusion of colors, like, have you tried denim jackets with them? Navy colored chinos can be worn with white blazers as an epitome of sombre versatility. The classic chino colors are quite novel and thrill to bring about the sophisticated side of yours. Emerald, red, navy, and tan chinos are evergreen and add an altogether different dimension to your personality.
Wool fall pants
Extremely versatile, you can get a handful of options while trying out the wool trousers. The heavyweight trousers are wrinkle-resistant and look stunning with denim, overcoat, cashmere turtleneck, or flight jackets.
Available in different hues, you can decide whether to go for the pleat or the finished look! They do an incredible job in keeping the body warm and cosy without making you look too formal in it for men's fall business fashion. if you are a beginner, feel at ease in wearing the pants with a dress shirt, further embellished by topcoat, jacket or simply a sweater. Contrast to the stereotypical notions regarding wool, these pants are not at all itchy, and in fact, could be the most comfortable item in your wardrobe.
The pants would retain a crisp look even after rough usage since unlike other fabrics it takes a while for the fibers to break down. Since it is Fall, do away with the everyday colors and shop them in navy with intricate patterns. The fabric should be top-notch with frontal lining (partial) to keep them off your knees.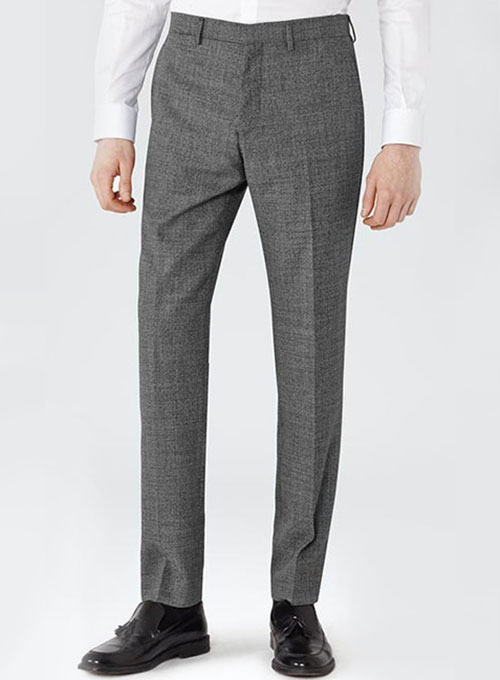 Boots- an inherent part of men's outfits ideas
Brogues
Before Fall arrives and fashion mongers go crazy over men's Fall Shoes & Boots, assort your collection in peace! Brogue boots look majestic with light-colored chinos and denim, its designs irresistible! Over the years, these boots have created their uniqueness from their former identity originating in the Scottish hills. There have come in vogue again and you simply cannot move past them.
You can wear them anywhere and everywhere, as comfortable as they are with a leather sole, they complement the entire outfit. Designs like semi-brogue, wingtips, quarter brogue, black quarter, and longwing come with high individuality and grace.
Most of the designs vary according to their contours, styling, heel, angles, and seam. You can pair them with your work dress, partywear, formals, casual, and jeans. Preferences are based on the shoe lining and the heel and that decides which design is most comfortable. Each dressing pattern enhances the texture of the boots and opens up vast possibilities.
Even a blazer or suede suit look royal on the shoes, however, are quite dependent on the kind of design you are wearing. Casual suits look beautiful on Spectators variety of Brogue, whereas, formals go with the black quarter. Shorts with brogue have tremendous craze and the look can be completed with a blazer or shirt.
Derby
Comfortable and best for formal outings, derby shoes are charming when you are shopping for men's Fall Shoes & Boots. It is classy and embellishes with a polished look no matter where you are!
Chelsea boots
Water-resistant and versatile, you cannot just turn away from these beauties. The leather boots have persistently remained at the top favorite and lend that extravagance that you are prepping up for this year's Men's Fall Fashion. They are also available in Suede in clean designs that completely coordinate with the rest of your attire. Team these boots with smart casuals like a roll-neck sweater and denim or chinos and blazers. You can go experimenting with the looks and even pair the boots with a plain brown suit. The distinction between suede and leather types have disappeared and you can make them look the way you desire to. For a casual day try to match your skinny jeans with Suede boots for that inhibited look. The boots are fantastic to exude that smart and relaxed appearance yet looking suave this Fall!
The loafer
While chalking down the prerequisites for men's fall outfits, do not forget about the loafers! Looks great with tweeds, shirts, and suits, it helps you stay both stylish and daring with your attire. You never have to spend a lump sum from your hard-earned bucks on these, yet you could end up looking seamlessly elegant. Inspired from moccasin style, the shoes are best to appear timelessly stylish with almost any outfit.
Loafers can be further categorized into tassels, webbed, horsebit, and sole penny all available in a series of breath-taking designs.
The shoe helps you stay on the frontline without compromising on the comfort factor. If you are looking for weekend trips, pair a flannel shirt with webbed loafers, or splurge into tassels ones with formal suits. Dive further into this shoe game with patent leather loafers if you are a fan of navy and grey suits. You can enjoy a sleek and urbane look even when the weather is not quite in your favor. Check out the latest designs here at
Chukka boots
The fandom of Chukka boots is entirely on and different level and reasons abound. The designs are charismatic with the high comfort level, thick soles, and compatibility with casual and formal outfits. Dark brown colors have high demand since it goes well with most of the winter wears that people love to spend on. Some boots are carved out of beeswax leather, extremely supple and cozy to the feet without looking way too loud or flashy. The fabric lining deserves a special mention and so does the durability of the boots. There is no reason why you would not have a pair in your closet! These boots are trendy and Browse for yours here
The mandatory fall accessories
Wool socks
Pair the best fall Pants for Real Men with these socks that prevents perspiration and growth of bacteria especially after prolonged wearing of the winter boots. Investing in quality socks is one of the ways to keep yourself from sticking and woolen socks so ample to resist foul smell and sags! Find the best socks from our store.
Sunglasses
Pick from the coolest tints of sunglasses to highlight the look you want to sport this Fall! It is wise not to discard the idea of wearing sunglasses since it is Fall because chances are you will need to prevent frowning at the sun. Quirky, pop, sports, formal, to polished looking glasses, pick up a handful to match each of your outfits with! The best sunglasses designs are already here.
Hats
The hats would never fall redundant at least not with the amount of swagger that they always manage to bring to the look. Replete with colors, designs, exciting shapes the hats could prove immensely useful to keep off the tingling cold freeze off you.
Do not go for lighter ones since they are particularly made for bluer skies. The best choice would be the heavier ones. No matter what the season is, the hats are perfect to redecorate your style and get the perfect kind for sporting a casual, formal, or party look on yourself. Look into the amazing collection available